Compartimos las últimas puntuaciones de la prestigiosa publicación The Wine Advocate – Robert Parker para nuestra añada 2018 en el monográfico que ha dedicado a nuestra bodega.
ARTADI El Carretil 2018: 97+ The Wine Advocate
ARTADI La Poza de Ballesteros 2018: 94 The Wine Advocate
ARTADI San Lazaro 2018: 97 The Wine Advocate
ARTADI Quintanilla 2018: 94 The Wine Advocate
ARTADI Valdeginés 2018: 94+ The Wine Advocate
ARTADI Viñas de Gain Blanco 2017(92) y Tinto 2018(93) recogen el fruto del paisaje alavés, salpicado de pequeños viñedos de Tempranillo y Viura. Son vinos de nuestro paisaje y nuestra cultura. Vinos frescos y frutales, con taninos delicados, largos y equilibrados. Disfrutar de estos vinos se convierte en una hermosa forma de experimentar la riqueza de nuestra comarca.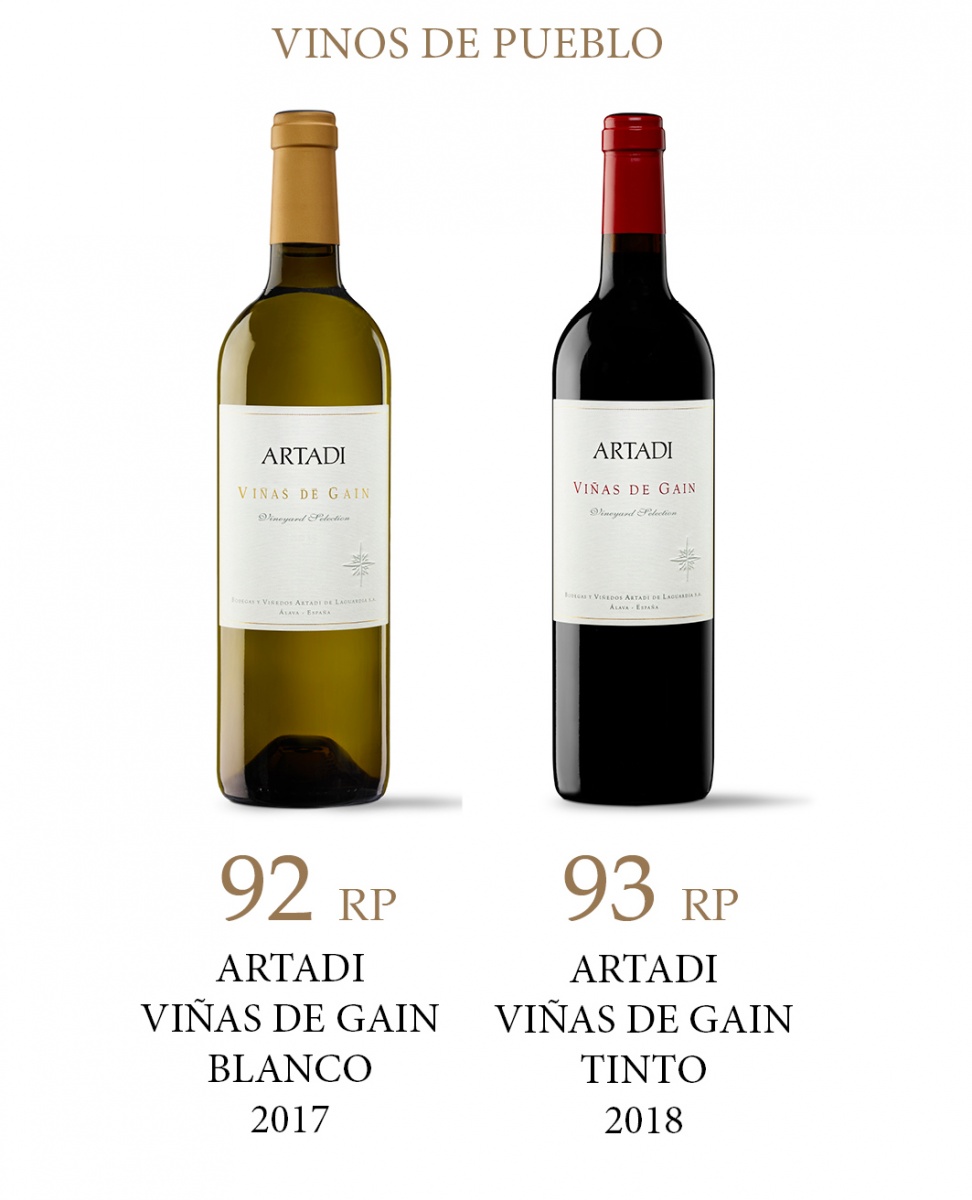 Hablemos un poco de esta añada 2018 tan bien valorada
La cosecha 2018 se caracterizó por ser muy húmeda, especialmente en primavera. Vivimos un verano caluroso y llegamos a la época de vendimia con unas temperaturas agradables que favorecieron una completa maduración de la fruta. Como resultado nos encontramos ante una añada muy fresca y frutal que genera sensaciones enormemente atractivas de caricia en boca. A nosotros nos gusta definir esta cosecha, como la cosecha de la caricia.
En palabras de Luis Gutiérrez, catador para Robert Parker, "esta añada, fría y húmeda no fue fácil pero ha producido vinos enormemente frescos que reflejan claramente su origen, una de las mejores añada de los últimos años"
Ver el artículo completo: www.robertparker.com
ARTICULOS RELACIONADOS
James Suckling destaca nuestros Vinos de Parcela entre los Mejores Vinos Españoles de 2019