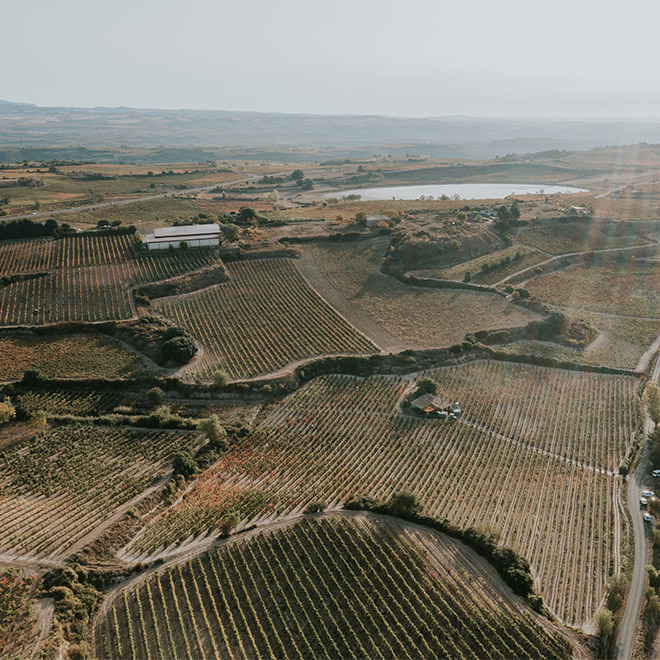 Enchanting lands, with differing climates and native fruit varieties
The Alava landscape is dotted with small Tempranillo and Viura vineyards which create a complex wine-growing mosaic.
Chalky soils, alluvial gravel, silt and clay comprise this particular balance between our poor soils and our own microclimate that combine continental, Atlantic and Mediterranean influences.
In the villages of Laguardia and Elvillar de Álava, Artadi has 56 hectares of vineyards with a widely differing edaphology at the foot of the Sierra de Toloño, at the heart of the Sonsierra Alavesa region.
Respect for nature is a key part of our philosophy. With a complete absence of fertilisers and synthetic chemicals in our vineyards, we help to keep the wine-growing ecosystem alive and produce wines that reflect their natural environment.
We view the land on which our vines grow as a living organism that is dependent on the outside world. The soil becomes a vast living being in which all plants, insects, animals and other life forms form a part of its vital organs, helping us to promote biodiversity and maintain the balance of the ecosystem.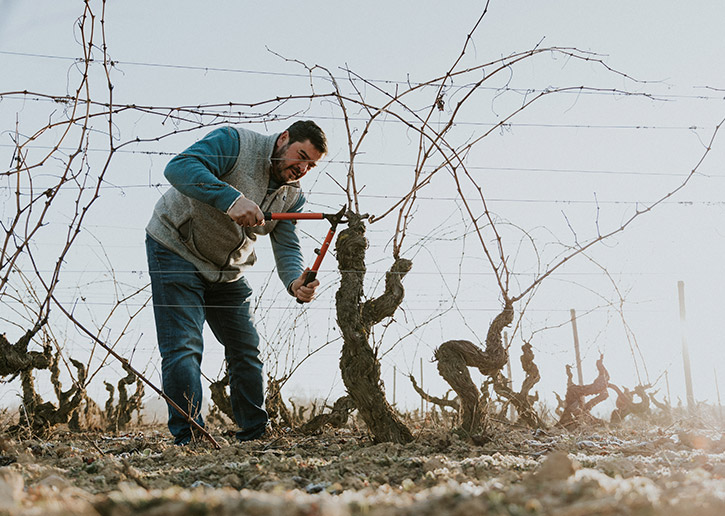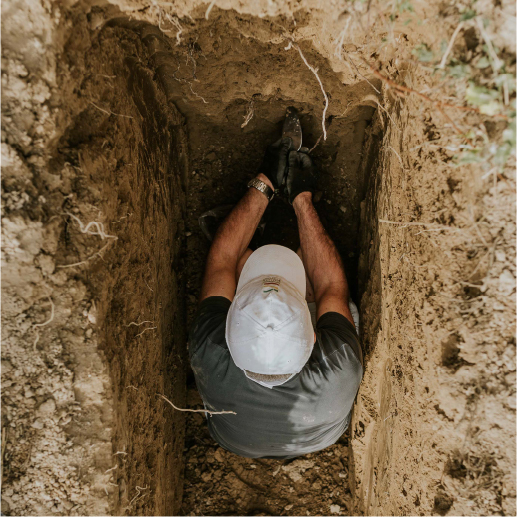 These are the things that are of fundamental importance to us, the things that drive us on every day:
Terroir as a concept, a wine-growing project, respect for tradition and history, a love for nature, a passion for things well done and the personalisation of our wines.
This is our message:
The true value of great wines is closely linked to the land and its people.
We produce wines that are full of unique, unrepeatable sensations.