We want to share this legacy and explore the reality of our region by discovering the secrets of each vineyard. The result of quiet work that unites people and their environment to produce wines full of unique, unrepeatable sensations.
Our Viñas de Gain are produced from the fruit of Laguardia's landscapes, the Sierra de Toloño and the Sonsierra region.
Our single vineyard wines demonstrate the wealth of our region's wine production.
The result of the coming together of vineyards in the villages of Laguardia and Elvillar de Álava through which we are able to enjoy the multitude of characteristics and nuances that, to a large extent, enrich the personality of these wines.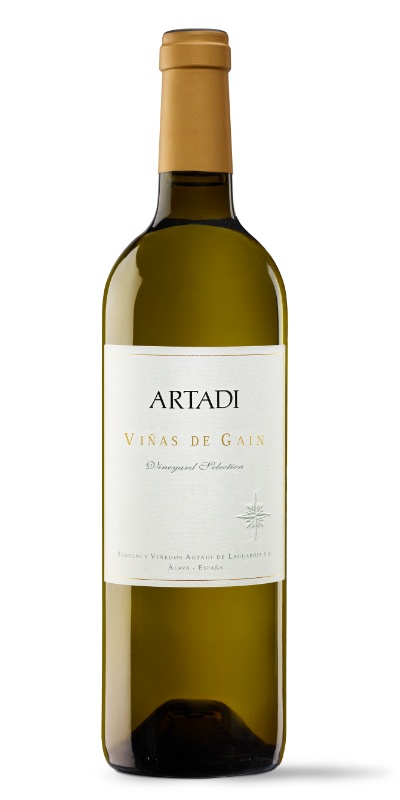 ARTADI VIÑAS DE GAIN WHITE
Attractive elegance in an enveloping freshness
Wines that are full of energy and vibrancy, with a fruity character and attractive mineral notes. A markedly tactile evolution with a fluid, fresh and persistent finish on the palate.
An immediate radiant complexity
A challenging, fruity youthfulness with mellow, attractive and persistent tannins. Couverture chocolate, liquorice and black fruits. The fruitiness persists on the palate, accentuating its natural red fruit character.
Everywhere we find unique natural environments with biotopes that lead to singular ecosystems. Here are habitats with their own soil peculiarities, vineyards from which we make wines with character, which help us to maintain landscapes linked to sustainable agriculture.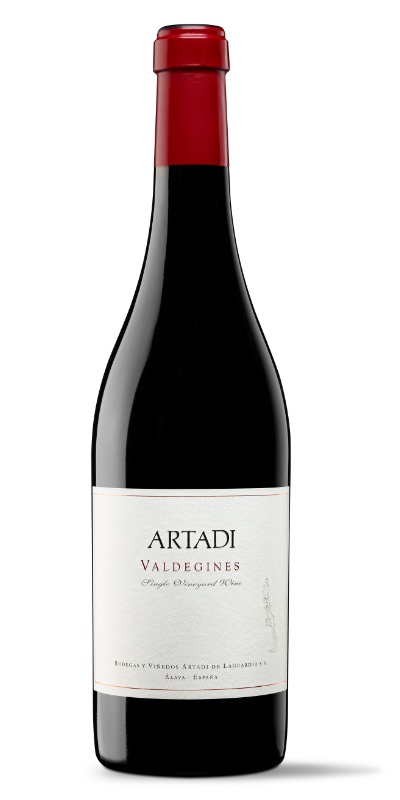 Balanced, vibrant yet delicate
Clear, clean red fruits. Open, svelte and unambiguous on the palate. Fine, delicate tannins. Exquisite fluidity.
Soil with a loamy texture and high chalk content, with little compactness and the presence of thick, vertical roots.
Area: 4.1 hectares
Village: Laguardia
Planted: 1989 and 1992
Orientation: East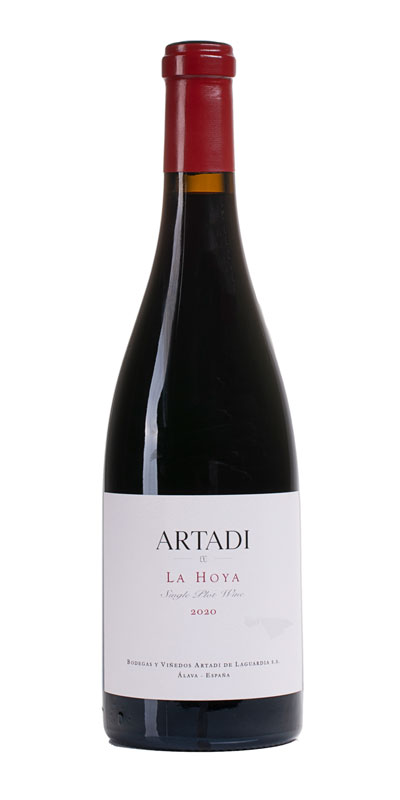 Subtle tannins with a constant caress
Aniseed and mint, stone fruits, fresh tobacco and white pepper. Long attack, well-rounded on the palate, with a long finish. The confirmation of a magnificent vineyard.
Deep soil with a loamy texture and organic material on the surface. 70% of thick roots on the surface. Permeable.
Area: 3.3 hectares
Village: Elvillar de Álava
Planted: 1965
Orientation: East
Sensations of vibrancy. A penetrating wine. Intertwined mature tannins. An easy-going structure with a succulent finish.
Loamy chalk-clay soil of average depth.
Area: 1.99 hectares
Village: Elvillar de Álava
Planted: 1950 and 1951
Orientation: East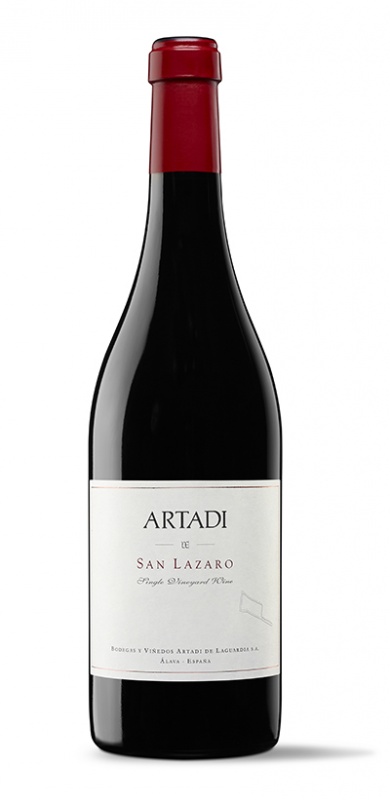 Crystal clarity and persistence
Minty, with sweet and acid fruits. Pure, svelte, clean. The texture of fine thread, sinuous, with a long caress.
Loamy sandy soil of average depth.
Area: 1.62 hectares
Village: Laguardia
Planted: 1956
Orientation: South-east
ARTADI LA POZA DE BALLESTEROS
Complex, with a voluptuous, mature density
Opulent aromas marked black fruit, aniseed and mint notes. A long, lively, juicy wine, characterised by a deep complexity with a clear horizontal projection.
Deep, loamy soil with the presence of lime, with a subsoil marked by sand and coarse-grained calcium carbonate.
Area: 1.18 hectares
Village: Elvillar de Álava
Planted: 1960
Orientation: West
Matter in its purest expression
Clean and crystal clear, with the freshness of exquisite mint and liquorice. A wine with an energetic, penetrating attack. Tight, silk thread tannins. Compact, with a vertical, rocky roundedness. A finish with delicate, material sensations.
Loamy clay soil with active lime and calcium carbonate. Poor soil.
Area: 3.64 hectares
Village: Laguardia
Planted: 1930, 1975 and 1988
Orientation: South
Our villages are sprinkled with small old vineyard plots which depict the landscape of our region. Based on this historical winegrowing tradition, we have, since 2015, our ARTADI Collectors Wine Club whose protagonists are:
Wine lovers that have visited our vineyards and wineries and enjoy our wines and these wines coming from our oldest vineyards.
Deep and complex. A replete wine with its own special message
Sandy, loamy clay soil. Uniform and deep.
Area: 0.8 hectares
Village: Laguardia
Planted: 1930
Orientation: East
An abundantly expressive, silky and juicy wine
Shallow sandy soil with iron and dotted with numerous surface rocks.
Area: 0.8 hectares
Village: Elvillar de Álava
Planted: 1937
Orientation: East
A delicate, elegant wine that is full of freshness
Loamy permeable sandy soil of average depth.
Area: 0.5 hectares
Village: Laguardia
Planted: 1920
Orientation: East
Get to know about our History
We produce wines that are full of unique and unrepeatable sensations.