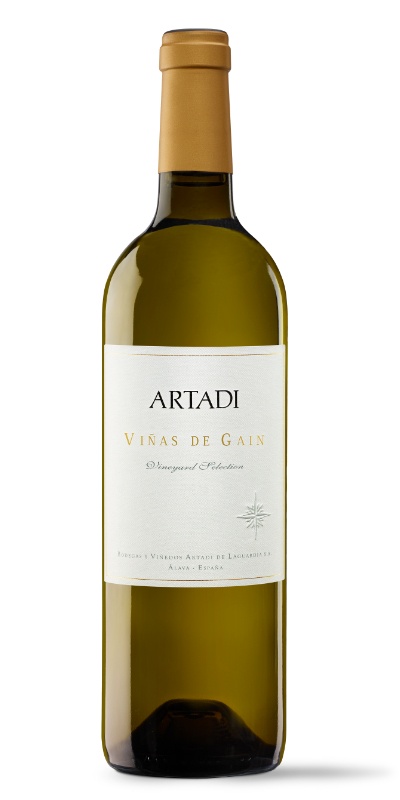 ARTADI Viñas de Gain White
Wine made from selected vineyards and aged in oak barrels undergoing traditional aging techniques.
This wine has its origin in vineyards located in the villages of Laguardia and Elvillar de Álava laying on the spots of Castejones,Verdecillo,Carracuesta, El Cerradillo, Los Mazuelos, Las Ventas, Paulejas, Parredonda, Santa Águeda, Valmayor and Majadales.
The style of this wine is characterised by aromas and flavours of fresh and delicate red fruits. Their sweet and subtle tannins generate velvety textures in the mouth.
These wines have a balanced aromatic and flavour strength at their first stages and this becomes more remarkable through a right ageing in barrel and a long ageing in bottle.