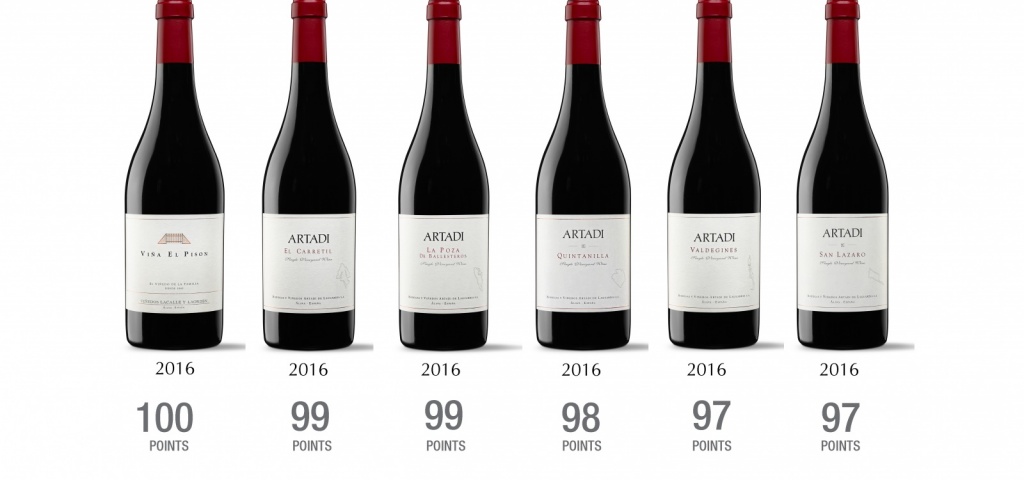 VIÑA EL PISON 2016 obtains 100 points in James Suckling Spanish wine tasting
The ratings of over 2.100 wines have been published by the renowned wine writer James Sucking.
Our family vineyard, VIÑA EL PISON reaches the highest punctuation. This recognition encourages us to continue reflecting year after year the expression and the purest character of our vineyard.
Besides, our other Single Plot wines have also been highly rated in this Spanish wine tasting edition:
ARTADI El Carretil 99 points - reflecting a distinctive minerality.
ARTADI La Poza de Ballesteros 99 points - A ripe and broad wine with volume on the palate with a defined west-facing exposure.
ARTADI Quintanilla and ARTADI San Lazaro, released for the first time in this 2016 vintage stand out among the best Spanish wines with 98 and 97 points.
Finally, and also within our Single Plot Wines range, the most youthful and the freshest, ARTADI Valdeginés has achieved 97 points.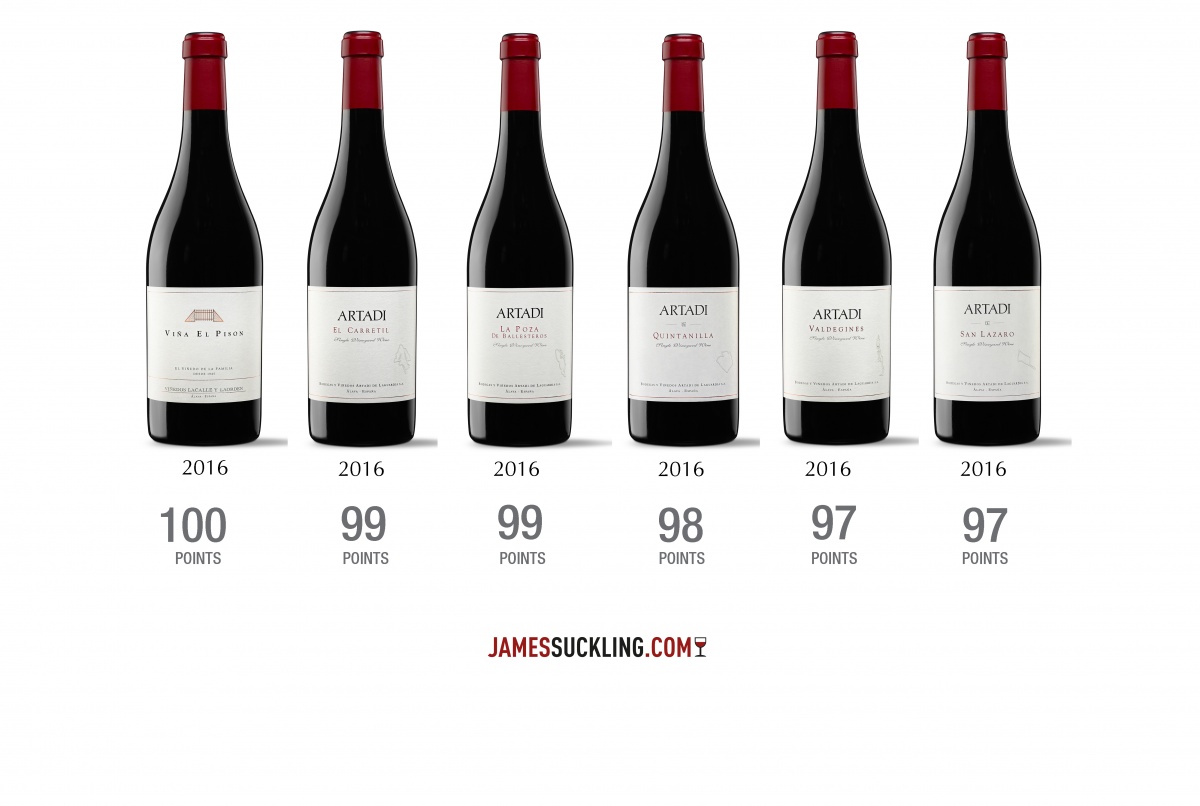 In what refers to our Village Wines, ARTADI Viñas de Gain Red and ARTADI Viñas de Gain White have received 94 and 93 points respectively. These wines represent the typical character of the wines made in the villages of Laguardia and Elvillar de Alava with the native Tempranillo and Viura grape varieties.
The taster remarks the purity of the fruit in all our wines as well as their balance, complexity, depth and aging potential.
A full article by James Suckling will be coming up in the next few days. To see all the punctuations' please click in: www.jamessuckling.com