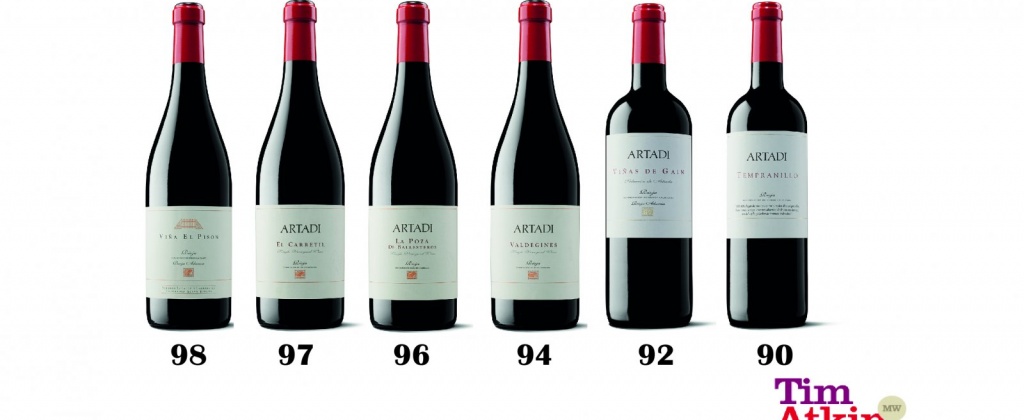 Tim Atkin praises ARTADI and chooses Viña el Pisón 2014 as Best Wine of the year
Tim Atkin, Master of Wine and one the most influential wine journalists of the world has chosen Viña El Pisón 2014  as one of the best wines of Rioja. The journalist has come back to publish his second special issue of our region, as he made last year when he chose our mythical wine Viña El Pisón as Best Wine of the Year. 
The Master of Wine awards Viña El Pisón 2014 with the highest score 98 points and states: "Artadi may have left the Rioja DOCa, but it continues to produce some of the region's greatest wines." This recognition encourages us to keep making wines with a unique character, linked to the soil, the popular culture and the people from our region. "Terroir wines", a concept that makes our wines full of sense and defines our philosophy.
At the fith position of the ranking, he has selected our Single Vineyard wine, ARTADI El Carretil, one of Mr. Atkin's favourite wines: "Planted in 1932 and 1970, this south-east facing vineyard is the richest in limestone of the Artadi crus. It's always one of my favourite Rioja, with a chalky freshness that cleans the palate (...) Brilliant winemaking from a great site."
It is important to note the comments he makes as well to our other two Single Vineyard wines, ARTADI La Poza de Ballesteros y ARTADI Valdeginés with scores of 96 and 94 points respectively.
Finally our Village wine, ARTADI Viñas de Gain has obtained 92 points and our Native Variety wine ARTADI Tempranillo 90 points.
We agree with Tim Atkin his final conclusion: "The future lies not in uniformity but in diversity." The critic praises small and medium size wineries-far for the industrial processes and committed with the environment and places ARTADI at the podium making them resemble the Grand Crus from France. 
This new vintage is available also in our online shop
RELATED ARTICLES
Tim Atkin Special Report Rioja 2015: Viña El Pisón best Rioja Wine
Viña El Pison gets 97 points in the last report from The Wine Advocate – Robert Parker