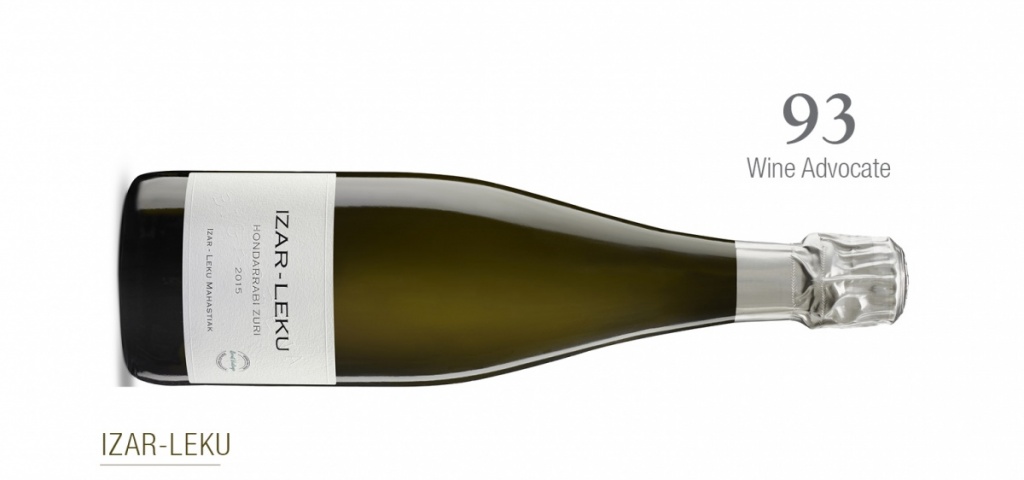 ARTADI'S new project in Zarautz, IZAR-LEKU, gets 93 points in the Wine Advocate
This new adventure has been recently tasted by the renowned publication, where the taster for the Spanish country, Luis Guitierrez, has described our sparkling wine as follows:
 "… It's super tasty, with depth and complexity, quite surprising for such a young wine, sharp and long. What makes it stand apart from the majority of sparkling wines is the salinity. Really surprising! 13,000 bottles produced."
This new rating place our IZAR-LEKU as the best sparkling from the area in The Wine Advocate-Robert Parker.
IZAR-LEKU
We began in 2015 our Izar-Leku Mahastiak project, which brought together the Zapiain & López de Lacalle families. With the help and experience of Inaxio Manterola, a wine-grower in Zarautz, we now grow 3.75 hectares (9.26 acres) of Hondarrabi Zuri y Beltza grapes, from which we produce a sparkling wine with these grape varieties.
The result is Izar-Leku, a sparkling wine packed with natural energy which after a long ageing in bottle produces a wine with great aromatic complexity and an attractive distinct saline minerality.
RELATED ARTICLES 
Artadi with a near-perfect Viña El Pisón 2016 obtaining 99 points